›
Camping Abri de Camargue

›

Near the campsite
You'll also discover the charm of the Camargue, the realm of the bull, horses, flamingos, and Camargue tradition. Water jousting, local festivals, the fishermen's festival, etc. will set the pace and promise the perfect holiday.
SPECIAL: In the off season, sale of discount tickets for Espiguette beach parking.
The casino of Grau du Roi, has 3 different spaces to welcome you with 860m² of gambling space (for adults only!)

The Themepark for fun times with the family in July and August!

The Sea 1000 meters from the campsite. You can do many boat trips in pedalo, sailing ship, jet ski, catamaran and even devote to water-skiing or parasailing. In summer, the mild temperature and the very clear water are an ideal situation for deep-sea diving or snorkelling.

Downtown 1500 meters from the campsite with the charm of its little streets is full colour. Originally fishermen village, you will especially appreciate the fish local market and local craftsmen market.
Espiguette beach 3 kms away.
In high season a free shuffle drives you there all day long from the campsite! You will discover more than 10 kms of enchanting beach with its atypical lunar landscape and its long wild areas. The most beautiful Mediterranean landscapes are on view with sumptuous sunsets through enchanting landscapes, lulled by the cicadas' song. A bicycle path from the campsite will make the visitors on bicycle happy.
Giant aquarium
Shark Specialist N°1 in France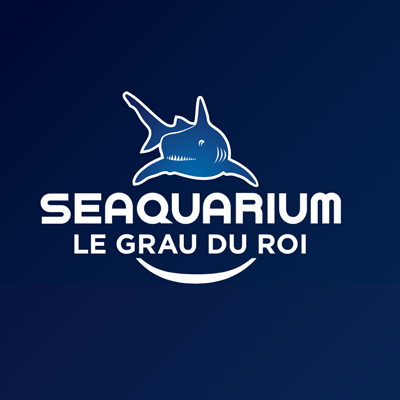 Sales reduced fare ticket to visit the Seaquarium Grau du Roi.
The Seaquarium is home to nearly 200 marine species.